On 26 September 2021, Berlin is going to vote – and you have the chance to go to the polls too!
On 26 September 2021, you will have the opportunity to cast your vote on who you want to shape politics in your borough for the next five years.  
This is your opportunity to vote for the members who will comprise the various borough assemblies [Bezirksverordnetenversammlung; BVV].  
You can vote at a polling station or register for a postal vote.
Find out how it works, what the vote means and why it is worth going to the polls below.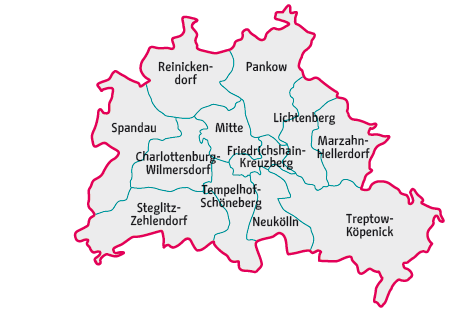 Each of Berlin's 12  boroughs has a borough assembly or BVV. The BVV is jointly responsible for the autonomous administration and governing of the boroughs.   Many of the issues...
Read More