If you do not have time to register your vote on 18 September or are unable to go to the polling office, you can register for postal vote in advance. To do so, you need to apply early enough for a "Wahlschein" (see glossary for explanation).You can apply for it also online.
To apply for postal ballot, complete the form on the back of the letter sent to you by post (Wahlbenachrichtigung). Please sign the form and send it by post to your district council. The address is listed on the back of the letter.
---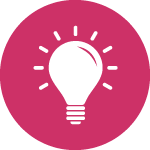 The above procedure also applies if you wish to register your vote at a different polling station. Please bring your Wahlschein along with your postal ballot to the polling station of your choice on the day of the election.
---
You will receive the requisite documents by post.
If your address differs to the one stipulated on your Wahlschein, you need to enter the street, house number, postal code and city.
If you voted without the use of proxy (i.e. the appointment of somebody else to register your vote), please strike through the following part of the sentence on the Wahlschein: "als Hilfsperson gemäß dem erklärten Willen der Wählerin oder des Wählers" (as a proxy in accordance with the declared will of the voter). Please sign the document.
If you have voted by proxy, please cross out the word "persönlich" (in person). The proxy then needs to sign the document and write down their full name and address.
Submit the "Wahlschein" and your ballot (Stimmzettel) by post.